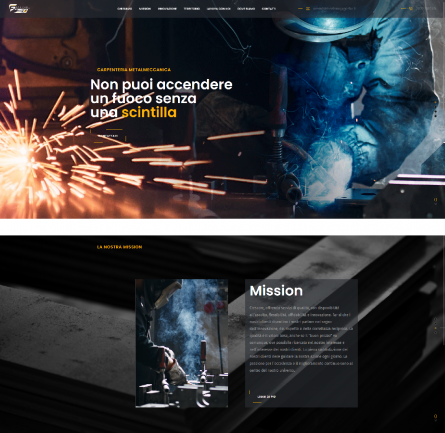 Gor.Far is the division of the Elettric 80 Group dedicated to metal carpentry: it produces all the structural components of the automatic vehicles manufactured by the Group.

The Elettric 80 Group is based in Viano, on the hills near Reggio Emilia, and specialises in the creation of automated intralogistics solutions: laser-guided vehicles, robotic labeling machines and other automated management and handling systems.

The GorFar plants are also located on the slopes of the Apennines, in Toano, in close relationship with the territory and the local community.
The company has a strong innovative imprint which translates into continuous investment both in processing technologies and in personnel training, with particular attention to production management and product traceability.

The new website, designed and developed by Antherica, provides Gor.Far with a showcase suited to the innovative character of the company: simple and linear in layout, with ample space dedicated to particularly suggestive images of the processes, the website is perfectly functional to the company's need to tell mission and vision, showing their expertise and available technologies.
Discover Gor.Far
---